不容错过! 会员充值优惠今晚24点结束
普氏分析工具新上线!
极坐标柱状图工具新上线!
不容错过! 会员充值优惠今晚24点结束
Function: According to the form information and grouping information, use 0/1 binary heatmap to display the data analysis results.
Input file
1) Input the matrix table file
2) The data of the input file must be separated from the data by tab characters. you can choose to open it in Excel and save it as a. txt file separated by tab key.
Note: it is recommended that the number of input genes in Type1 is less than 200.
Type1:Based on value
Sample

Group
Type2:Based on information
Sample
Gruop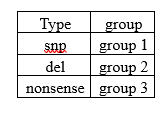 Parameters
1. Stacked graph statistics: None by default, select statistical rows, columns, and both;
2. Fontsize: default 10px, adjustable;
3. Percentage: no statistics by default, optional;
4. Default display line name, optional;
5. Default display column name, optional;
6. Color: Define the colors of the checkered. Note that the number of colors should be equal to the number of groups.
Output: According to the default settings, or according to the user setting parameters to output the binary heatmap, generate PNG or PDF format pictures.
Graph
Type1: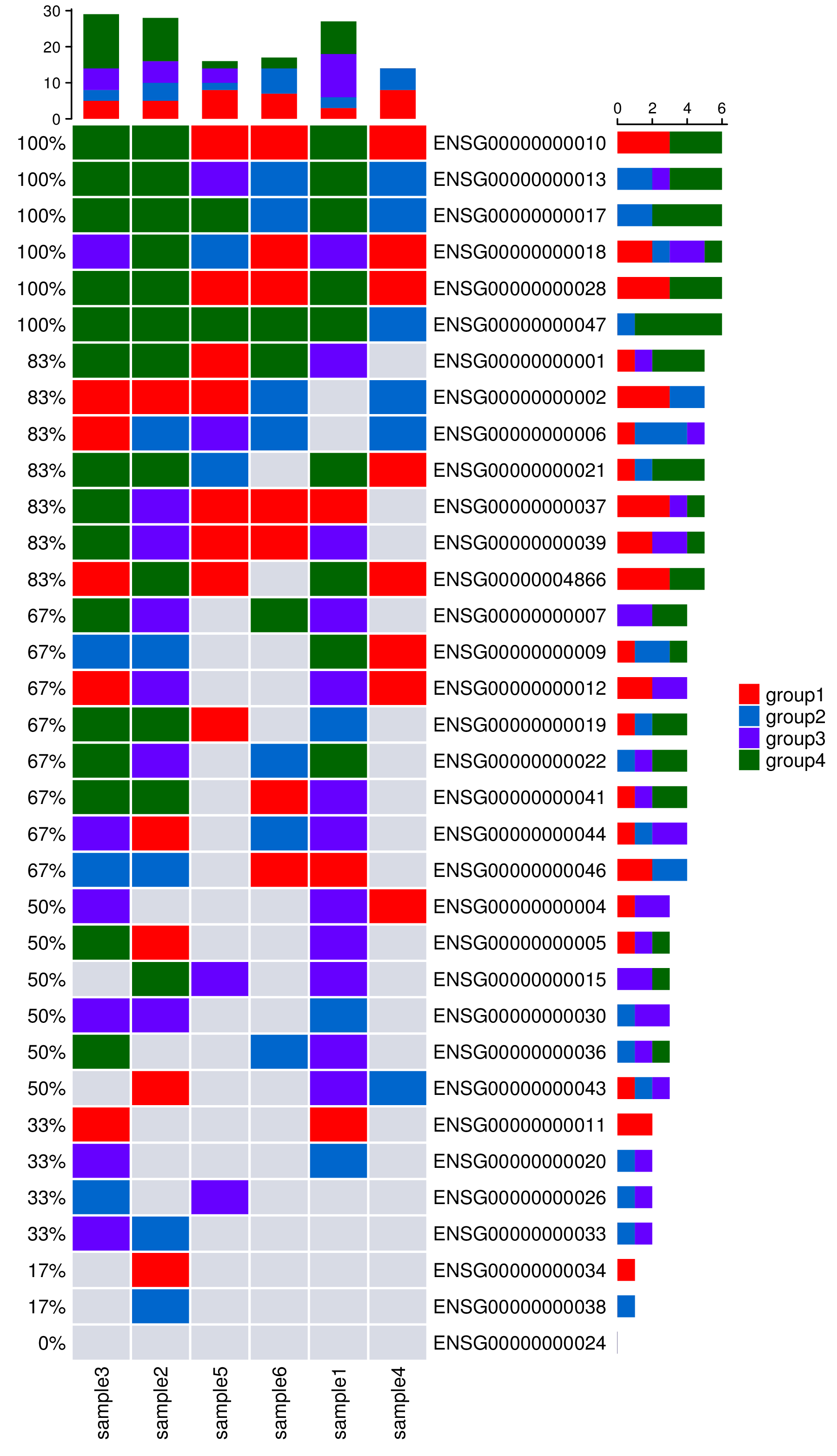 Type2:
1)According to the grouping information file, the values or information of different groups in the grid are shown in different colors, and the default value of the gray grid is not in the grouping range or there is no information;
2) Bar graph statistics rows: each row displays stacked statistics graphs of grouping information squares, the biological significance is to count the changes in gene expression in different samples; or statistics of mutation types in genes;
3) Statistical column of histogram: each column displays the stacked statistical graph of the grouping information grid, the biological significance is the statistics of the expression change of the target gene in the sample; or the statistics of the mutation type of the target gene in the sample;
Input:
Sample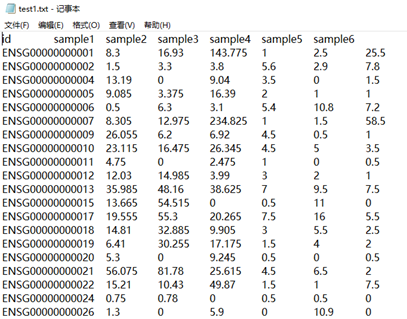 Group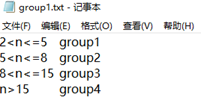 Parameter:
Bar chart statistics line: Yes
Statistics column of histogram: Yes
Percentage: display
Output:
Result graph