不容错过! 会员充值优惠今晚24点结束
普氏分析工具新上线!
极坐标柱状图工具新上线!
不容错过! 会员充值优惠今晚24点结束
Function: Use the beeswarm to display the data between samples. Use the .txt format table with header to draw graphics.
Application: It is applicable to transcriptome, metabolome, protein, 16S and other data suitable for drawing Beeswarm.
Input file
1) The file requires the table header and column name, such as gene expression scale, metabolite abundance table, microorganism abundance table, etc. It can also be phenotypic data, such as physiological indexes such as plant height and body weight.
2) The data of the input file must be separated from the data by tab characters. you can choose to open it in Excel and save it as a. txt file separated by tab key.
sample
Parameter
1) X axis title: custom;
2) Y axis title: custom;
3) Graphic title: custom;
4) Color: After inputting the file, click the color box at the back to customize the color;
Output
The program outputs the beeswarm diagram, beeswarm with box diagram and beeswarm with three quantile lines as required in PNG and PDF formats.
Graph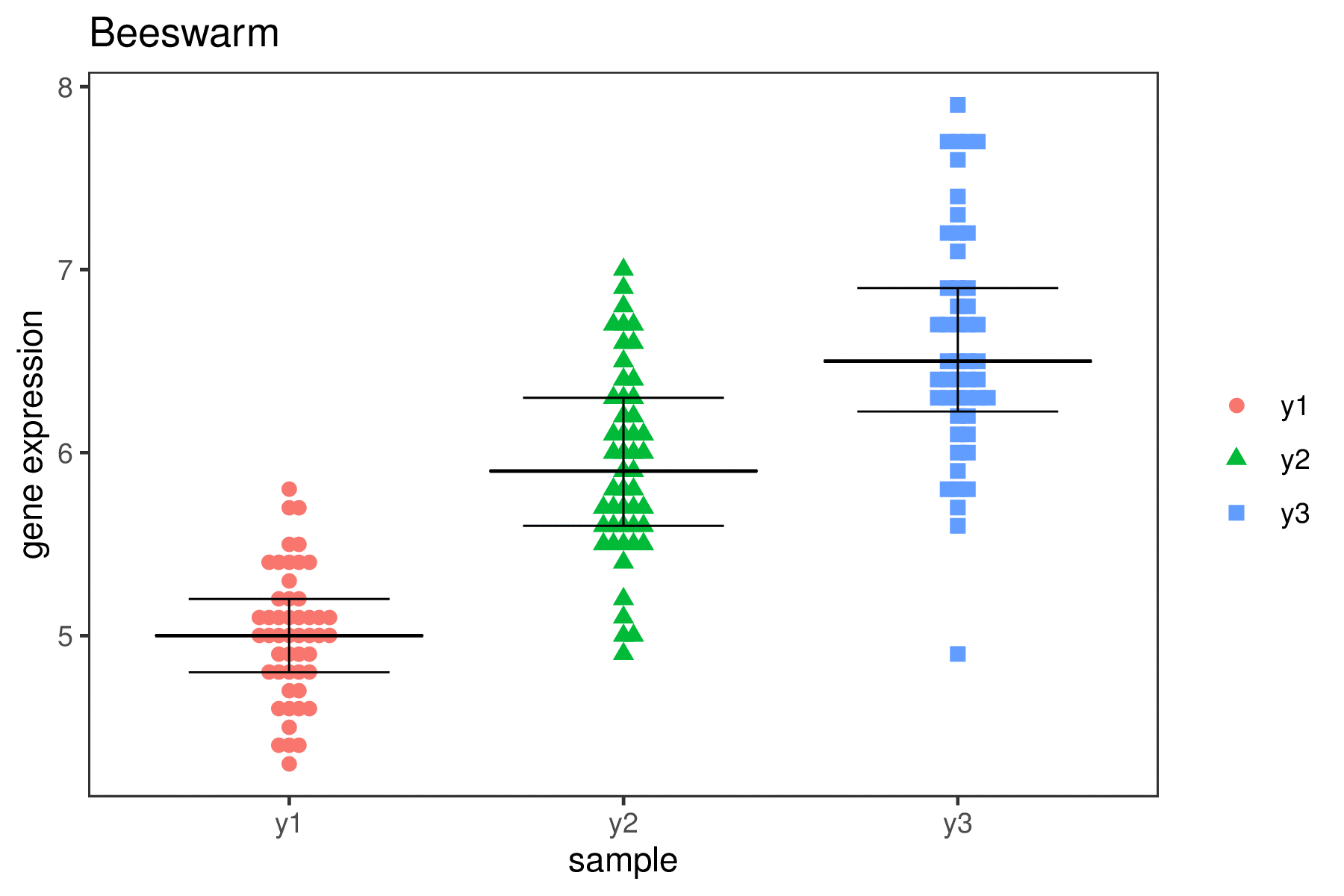 1)The beeswarm is a one-dimensional scatter chart, showing a set of statistical charts of data dispersion, reflecting the characteristics of the original data;
2)Each point in the figure represents a piece of data, and the different shapes or colors of the points represent different groups;
3)Third quantile line: display the lower quartile, median and upper quartile of the data from bottom to top.
Input:.txt file with header
The first column is the sample name;
the first row is the group name, the first row will be the X axis when drawing, so the grouping column name information in the first row is a required option;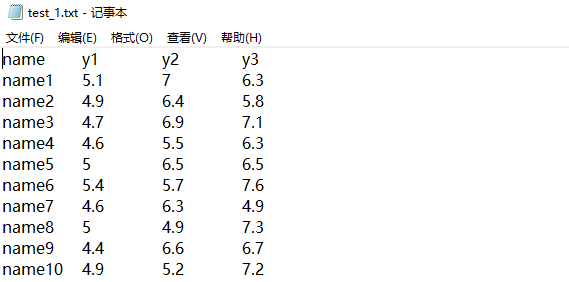 Parameter:
Graphic title:Set as Beeswarm
X-axis title:Set as sample
Y-axis title:Set as gene expression
Output:
1)Result file compression package
Contains the OS tool source files, PDF and PNG format result graphs

2)Result graph
Beeswarm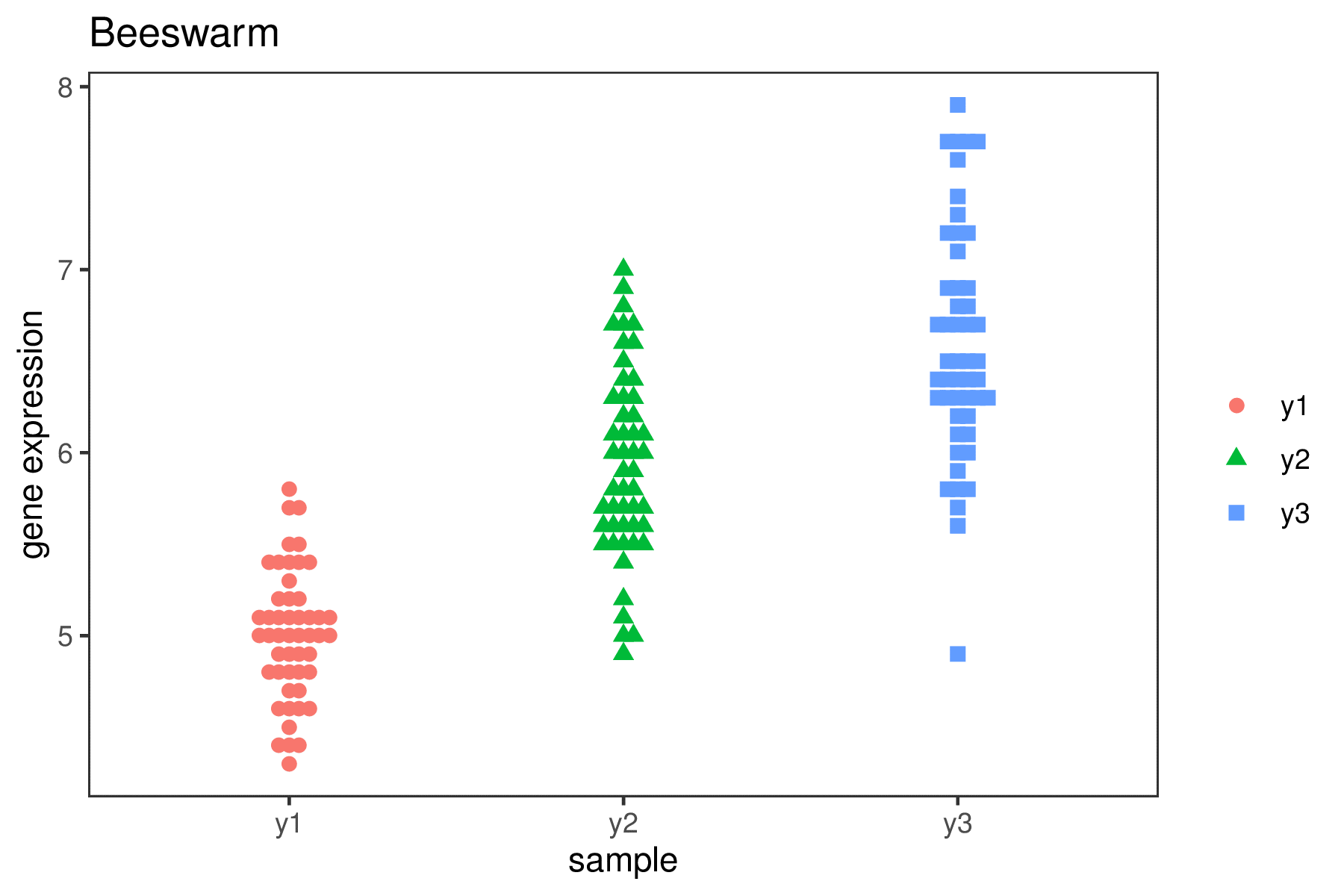 Beeswarm with line